NEWS & MEDIA
For all media inquiries, or if you would like to be added to our media email list, please contact Amy Lynch, Director of Public Relations and Marketing at amy@portofharlingen.com or call (956) 244-7883.
Although many of our operational areas are closed to the general public because of security, safety, and operational concerns, the Port makes allowances for the media to visit Port facilities and properties, when possible. We strive to accommodate media on Port-owned and controlled property.
Your cooperation with media visits to our facilities is appreciated. All commercial photography/filming and drone footage requires special written permission by Port Administration with at least a 24 hour notice.
You can also follow us on our social media networks to see what is happening around the Port.
Fast Facts
Click here to view Port of Harlingen highlights and information.
Annual Reports
Click here to view our 2021-22 Annual Report "Moving Forward."
Click here to view our 2020-21 Annual Report "Expanding Possibilities."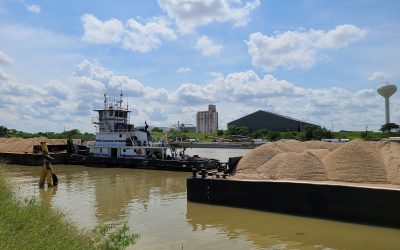 HARLINGEN, TX – The Port of Harlingen is optimistic for the possibility of state funding appropriated for Texas ports in...
read more