At 8:45 a.m. on September 11, 2001, changed our nation that would have a ripple effect for generations to come. As that moment brought shock and an entire country to a standstill, we would later learn that four airplanes were highjacked that carried out suicide attacks at the twin towers of the World Trade Center (WTC) in New York City, the Pentagon just outside Washington, D.C. and one ultimately crashing in Shanksville, PA, taking a total of 2,977 lives.
Twenty years later, 97% of Americans eight or older at the time could remember exactly where they were when they heard the news, according to a Pew Research Center survey. Even if you were not in New York that morning, most people have a story about where they were, or some ties to this fateful day. For Favelle Favco, a legacy is the best word to describe their connection with the World Trade Center. Since it's the WTC construction in the early 1970's, Favelle Favco has had cranes involved in the construction, deconstruction and reconstruction of the towers. Although more than 1,900 miles away, the Favelle Favco facility at The Port of Harlingen (POH) is a part of that legacy. In this installment of PORTraits, we take a closer look at Favelle Favco with their Finance Manager Rosio Hernandez, CPA.
POH: Favelle Favco is a global company and has been a part of The Port of Harlingen for more than 20 years. Tell us about the company and your facility here, does. 
HERNANDEZ: For over 40 years the Favelle Favco Group has been driving crane technology forward and pushing the envelopes of tailor made, high speed heavy lifting. Comprising of two international brands, Favelle Favco and Kroll, the group is home of the largest hammerhead crane in the world, the Kroll K10000 and the largest luffing tower cranes in the world, the Favelle Favco M2480.
Our reputation for building the world's fastest cranes has cemented our position in the market for super high-rise buildings, having constructed 8 out of 10 of the world tallest building ever built, like the World Trade Center, Burj Khalifa, Taipei 101, Petronas Towers and recently the One World Trade Center.
Our full range of products and services includes offshore cranes, tower cranes, wharf cranes, rental of cranes, services and maintenance. We have 7 operating facilities (Malaysia, Australia, Denmark, the USA, China, Singapore and UAE) with a total workforce of approximately, 1050 teammates spanning the globe. This global structure allows us to build these heavy lift cranes as close to the delivery point as economically feasible.
Our Harlingen facility is currently utilized to produce electronic crane control systems besides serving as a point of sales and spare parts center for North America, South America and offshore cranes. Even though we are considering small business at the Harlingen facility, we support the local economy by providing jobs to local families and tax revenue impacts. We also have a test pad on-site to provide training to tower cranes operators located in the USA. It also helps being on a port for transport. Favelle Favco Cranes was contracted to build some offshore cranes for PEMEX at the Gulf of Mexico's rigs and the cranes were transported by barges from the Port of Harlingen to Ciudad Del Carmen Campeche.
POH: Favelle Favco has an extensive history with the World Trade Centers in New York, can you tell me your company's involvement through the years with them?
HERNANDEZ: In 1968, the World Trade Center in New York City was constructed using several Favelle Favco M760D tower cranes. The cranes were famously called 'kangaroo cranes,' because of their Australian heritage. After the 9/11 attacks, three cranes were commissioned at Ground Zero to help with cleanup of the area. 
EarthCam made recognition of the opening of One World Observatory in New York City, where Favelle Favco Cranes commissioned some cranes to work on the construction of the One World Trade Center. Here is a commemorative time-lapse video showing the building progress from October 2004 to Memorial Day 2015.
https://www.youtube.com/watch?v=NbA89YbWoL8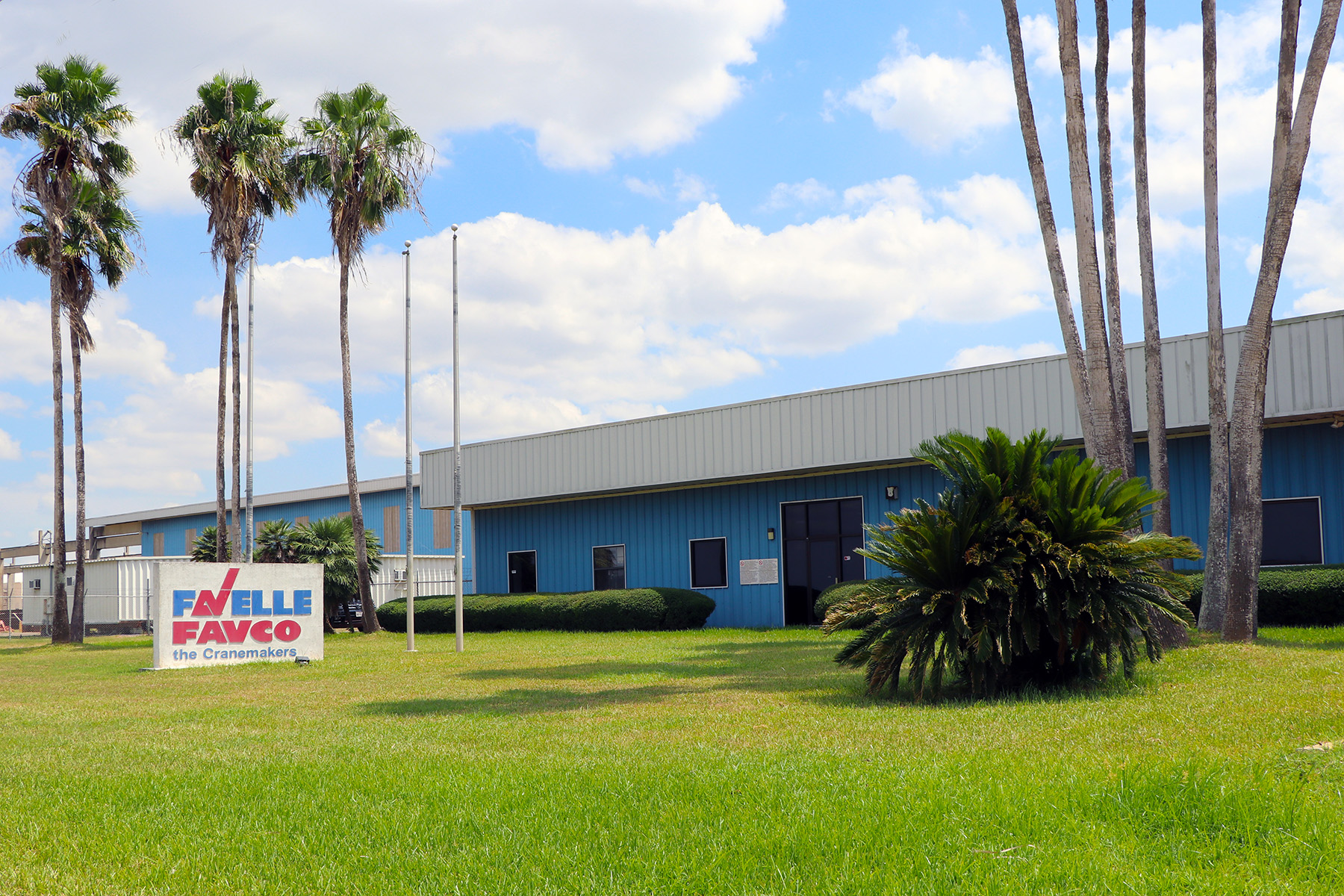 POH: Besides work on building construction and deconstruction, what else do your cranes do?
HERNANDEZ: Tower Cranes are manly use on the construction of high rise buildings, but also are used for the construction of Power Plants, Bridges (Like the most recent one, San Francisco –Oakland Bay Bridge). Also, the offshore cranes are used on the Petroleum Ridges like the ones at the Gulf of Mexico and Brazil.