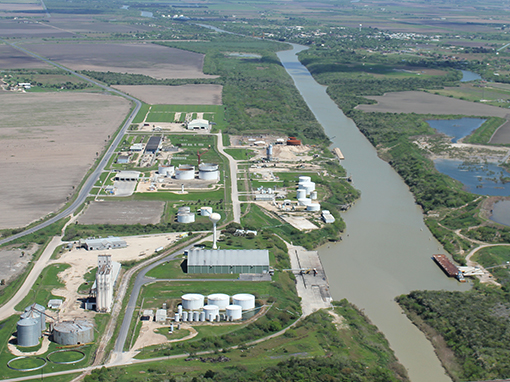 Commodities
Waterborne commodities such as sand/cement, liquid fertilizer, sugar and liquid bulk products (gasoline/diesel). An additional 40,000 tons of cotton and grain were handled via terminals on-site but are transported by land (truck) and not by water.
1,232 jobs supported by port activity
1,232 total direct, induced, and indirect jobs are supported by port activity.
Strategic Location
Part of FTZ#62, the Port has a comprehensive transportation network with easy access to rail, air, & highways. It is also part of an overweight corridor.
Total Wages & Salaries (Millions)
Business Revenue (Million)