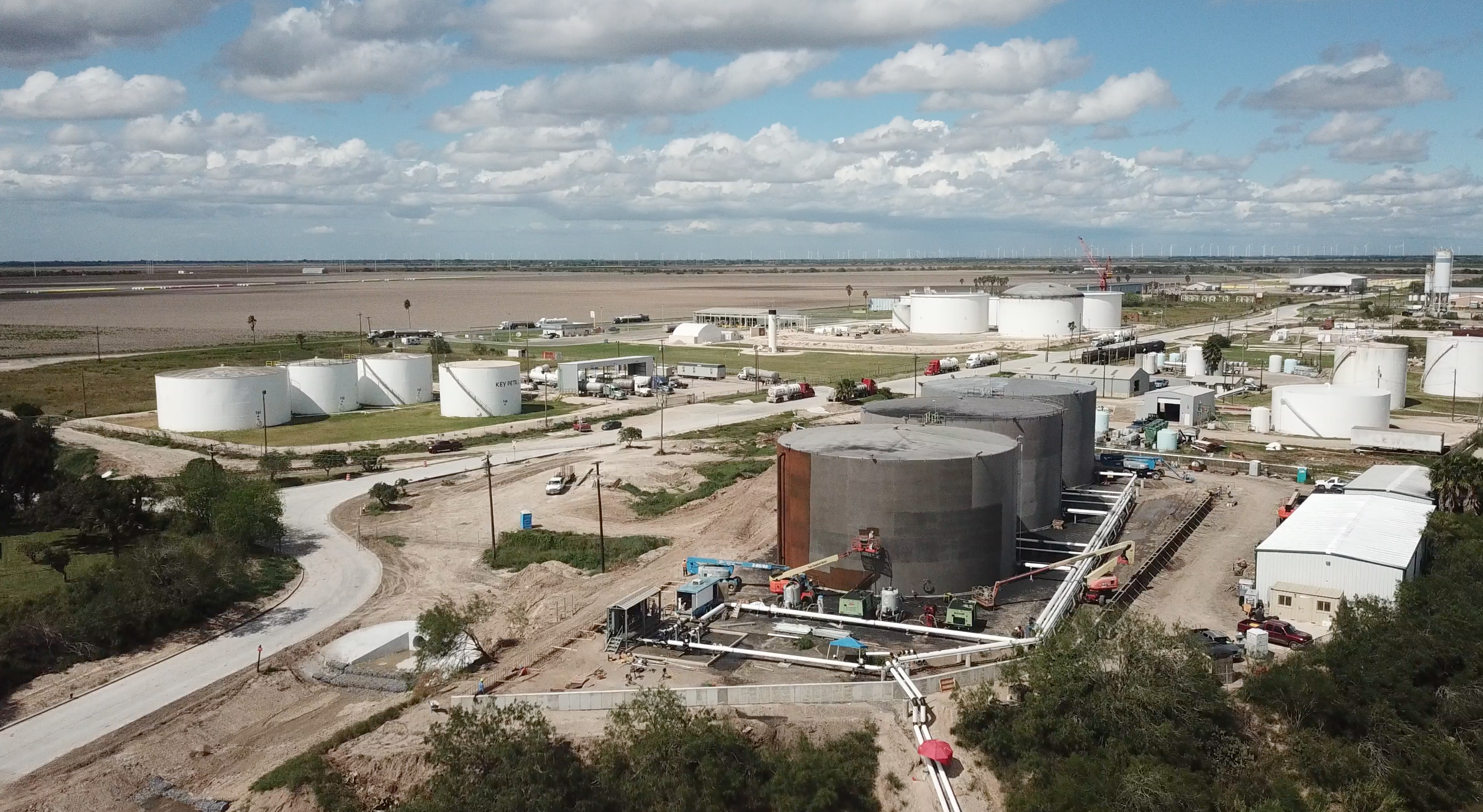 Be a Part of The Port of Harlingen
Strategic location and mulitmodal with access to rail, air and highway.
Key Partnerships
Workforce training & funding assistance through city and regional partners.
Strategic Location
 comprehensive and multimodal transportation network with easy access to rail, air, & highways
Foreign Trade Zone #62
Easy access to Texas' Largest Foreign Trade Zone & Overweight Certified Corridor
Training
TSTC Harlingen offers many technical programs, and have been a source of quality trained individuals for over 75 years.
Aviation Airframe & Power plant
Engineering
Industrial Systems
Mechatronics
Tool & Die Machining
Wind Energy
Welding
Other Workforce Training:

OSHA Courses
Precision Manufacturing
Blueprint Reading
Vocational Mathematics
Other business-specific coursework
Workforce
There are many programs that provide workforce  assistance. The Port and the Harlingen Economic Development Corporation will help identify the the best ones for you.
Skills Development Fund
Work Opportunity Tax Credit
OTJ training with up to 50% employer reimbursement
Customized Training Program
Strategic Location
The Port of Harlingen is located 25 miles inland of the Gulf Intracoastal Waterway, which stretches from the Mexico border (Brownsville) along the entire coast of the Gulf of Mexico, and northward along most of the U.S. Eastern Seaboard. We have access to several major markets via this International Waterway, providing more than 1,300 miles of protected waterway and connections to several navigable rivers through which shipping traffic travels to inland ports.
The Port's strategic location offers a comprehensive transportation network with international ports of entry:  
Interstate: US 77 / I-69 & 

US 83 / 1-2

Rail: Union Pacific, Burlington Northern – Santa Fe, and Kansas City Southern de Mexico (Mexico)
Air: International Air Cargo Valley International Airport 
International: Free Trade International Bridge at Los Indios (

Overweight designation from Los Indios to the Port's entrances)
Foreign Trade Zone No. 62
The Port is part of  the Foriegn Trade Zone (FTZ) No. 62, which is one of the largest in the U.S., and the largest in Texas. Merchandise from every continent passes through FTZ No. 62.
Operating within our FTZ provides businesses with crucial savings and operational advantages, which give your company a competitive edge in the global marketplace. Our FTZs can help your company manage its cash flow by deferring, reducing and potentially eliminated Customs duties and reducing overall operating costs.
The Port is also included in an overweight corridor that allows trucks to transport up to 120,000lbs between the Port and the following locations:
Free Trade International Bridge at Los Indios
Harlingen Aerotropolis
Harlingen Industrial Parks
Port of Brownsville
Valley International Airport